A theremin is an electronic instrument that is played without touching it at all! Two metal antennae sense how close the musican's hands are. One controls pitch, and the other controls volume. Click the link above to see it in action!
The Chrome Music Lab has 13 fun, hands-on musical experiments that you can play right on your computer! No instrument required!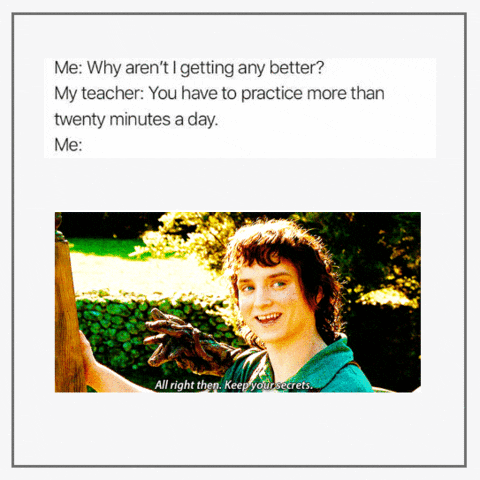 You're practicing at home, right? Riiiight? Send us a picture or video (with Mom and Dad's permission) of you practicing your favorite piece of music at home and we'll share it on our social media pages! Email to musiceducation@slosymphony.com, or tag us in your post.
The first of a series of fun and fascinating lessons from Bakersfield Symphony Orchestra about Modest Mussorgsky's Pictures at an Exhibition.

Sho'on Shibata gives a lesson in timing and control – great for percussionists!

When classical music meets broadcast sports… 🤣
Explore 13 interactive experiments to learn and play with music!

Drop a beat and make your own mix!

Make music with your favorite characters from Sesame Street, Arthur, and more!

Can you keep up? This fun game tests your reflexes while you play a song on your computer keyboard!